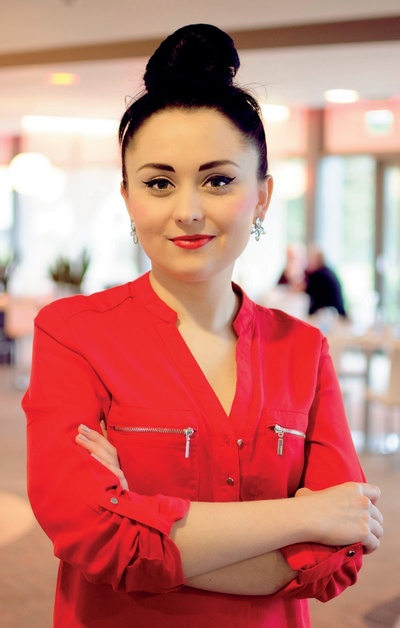 Paula Labuda
, d.o.b. 1987
perfectionist and aesthete, landscape architect, designer of commercial art (graphic designer).
Psychology of space, miniaturization of plant composition, typography and dendrology are in her range of interests. Apart from that she likes to sing, draw, read poetry, has a musical education and an everyday multitude of new ideas. In previous life she was Dereń Kousa.
As the landscape architect:
Graduate of the Wrocław University of Environmental and Life Science (diploma with distinction). She underwent traineeship in 'Studio associato Paesaggio 2000 Company' in Florence, winner of the national competition for land development around Helikon Company.
She has an extensive knowledge of botany and history of the horticulture. Implements assumptions involved with landscape architecture – in designing takes into account natural, historical, social and spatial connections. She interprets "landscape" as a common wealth, which is supposed to affect current and future generations.
So far, she cooperated with many implementation companies, developers, architects and private customers, for whom she carried out among others:
― building, dendrology stocktaking, conceptual and building plan for the park, and an observation decks by the Marianna Orańska Castle in Kamieniec Ząbkowicki,
― project and supervision of herbal gardens in Wojnów Castle,
― project and supervision of footpath implementation in the historic part of Międzygórze,
― green roof project on the Sky Tower in Wrocław,
― green projects on a several Wrocław housing estates
As the graphic designer:
Adventure with the graphics she began for own pleasure; however quickly it turned out that the quality of her work had been noticed, and currently has over thousands of graphical projects on her scorecard: logotypes, leaflets, posters, business cards, folders, letterheads, roll-ups, advertising gadgets, etc. She drafted several comprehensive corporate identities for companies.